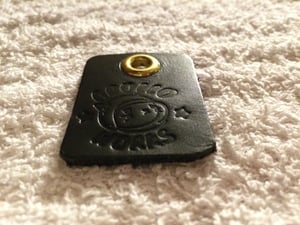 $

8.00 - On Sale
Leather Keychains!
Black and Brown are made from new leather stock.
All other colors are made from reclaimed leather and may have imperfections or cuts may not be as straight due to the forms of the leather.
Don't see a color combination you flavor? Check back often to see new options.
All keychains are made in Daly City California by hand. Thank you for your support!
Tan/Silver ring - SOLD OUT!
Black/Silver ring - Temporarily Backordered! 1-2 weeks ETA